Hup Cheong Roasted Food has more than 20 years of experience in the roasted food industry. We mainly act as distributors supplying roasted food to eateries, restaurants, temples and homes.
Dedicated to providing quality and tasty roasted food to our customers, we employ only the highest craftsmanship in roasting our products. We pick only the finest ingredients and our food are roasted daily to ensure the highest grade of quality and freshness guaranteed.
We have developed a custom made oven that uses indirect, diffused heat to slowly roast the meat for up to 5 hours causing the meat to be crispy on the surface and succulent on the inside. Adding to the roasted perfection is our special family recipe that has been tweaked throughout the years to ensure customers only the best tasting roasted products.

我们在烤食业有20多年的经验。我们主要作为向餐馆,餐馆,寺庙和家庭提供烤食品的经销商。致力于为客户提供优质美味的烤食品,我们只采用最高的手工烘焙产品。
我们只选择最好的成分,我们的食物每天烤,以确保最高档次的质量和新鲜度保证。

我们开发了一种定制烤箱,使用间接散热,慢慢地将肉烤肉长达5小时,使肉体表面酥脆,肉质内在。
加上烤完美是我们特别的家庭食谱,多年来一直被调整,以确保客户只有最好的品尝烤产品。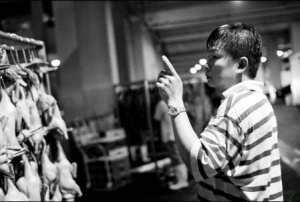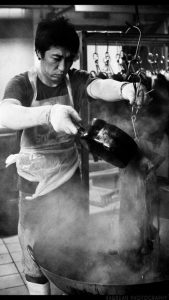 What Our Customers are Saying
"Due to my busy work schedule, Hup Cheong make it easy for me to order all my ancestor worship offering items online. Saving me time and money.  "
Guan Lin